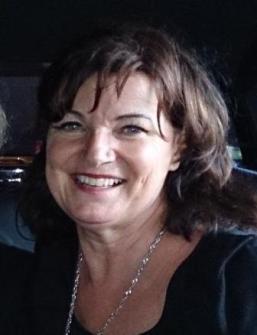 Master Director
Julia comes from a very musical family. In fact, it was her mother, Beulah Hardy – a superb music teacher in Lucan and a former tenor member of the London Chorus – who introduced Julia to Sweet Adelines. That was over 30 years ago and there has been no holding her back ever since!
From Section Leader to Choreographer to Assistant Director, Julia sang her way through the ranks and is now in her 14th year as our front line Director. She has led the London Chorus to two 1st Place medals, which allowed the chorus to compete at International Competitions in Portland and Indianapolis. Recently she lead us to a Top 5 1st Place Mid-Sized Chorus score twice which earned us an invitation to compete in the International Harmony Classic competitions in Houston (2011) and Honolulu (2013) where we placed 3rd in the world.
Julia has won ten 1st Place medals as an outstanding lead in various quartets. Her last Quartet, firefly, placed 1st in Region 2 for three years in a row and represented us well at International in Honolulu and Baltimore.  When she is not singing or directing, Julia is busy with her family. She is also an esthetic instructor and operates her own esthetic business – "Julia's".
The London Chorus is proud to have Julia as our Master Director!