by

Cathy Maxwell

Dec 04, 2016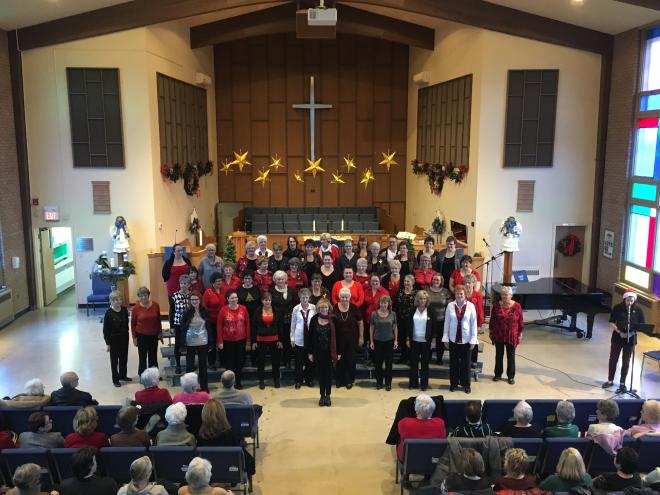 We held a successful Christmas Show and Tea at Riverside United Church on Saturday December 3.  The audience enjoyed performances from the Chorus and 3 of our Quartets (Everyday People, Imagine That and Short & Sweet) and participated in a rousing Sing Song.  
Under the direction of Master Director Julia Beadle the favourite performances were the Chorus's new song Hallelujah and one of our favourite Greg arrangements of Mary Did You Know.  
The quartets each brought their own personalities to the Show through their song selections.
Our MC was Brock University Radio & Broadcast student Amanda Bullard.  Amanda is a daughter of one of our Chorus members.  She has helped us in years past with ticket sales, ushering and stage props. 
The Tea room was also a big success, filled with home baking and raffle prizes.  Thanks to all of our guests, we had a fabulous day!
---